According to Pew Research & the AARP, roughly 10,000 individuals are Turning 65 every day.
Insurance agents – this is your bread & butter. Our lists let you reach individuals who will be Turning 65 – at the right time.
They are great prospects for Medicare Supplement policies as well as other insurance products. Studies have shown that the T65 markets is best reached via direct mail. That is because direct mail is the only way to reach 100% of the Turning 65-ers. No other marketing channel can do that.
The secret to building a huge base of Medicare clients is helping seniors compare options before they turn 65.
That's why Insurance marketers will start mailing to the Turning 65-ers 5 months before they actually turn 65. It is also why insurance agents will mail to the Turning 65-er more than once.
Proactive insurance agents need to position themselves as a Medicare specialist. They do this by getting in front of the Turning 65-ers and educating them about their Medicare options before they ever enroll.
Lifetime Value
A new Medicare client is also a great opportunity for cross-selling other lines. Many T65-ers will also buy Long Term Care insurance to cover long-terms care living expenses.
Once an insurance agent establishes themselves with their new client, they can position themselves as an authority for other insurance products. Consequently, a new client brings great potential for increased commissions.
Click HERE to Read these great tips
Easy to Use
The Turning 65 list is sequenced in month order, beginning with the month you select. You can select your list by zip-code, county or state.
Select By :
Birth Month/Birth Year

Specific Geography
We can provide the data either in an excel spreadsheet or in an avery label format.  This way you can just put your labels in your printer and easily print out your own labels.
Telephone #s 
All phone lists are scrubbed against the DNC. Phone #s are available on a small percentage of the file. If you have questions about the DoNotCall, or need to register for a Telemarketing SAN, go to www.telemarketing.donotcall.gov
Same Day Service
You can be assured of the high quality and accuracy of the information. The list is guaranteed 95% accurate.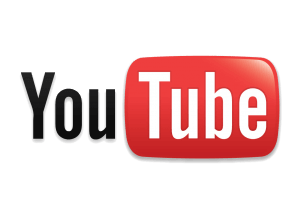 Hear Data Dale speak about Generating Leads for your Supplemental Medical Insurance business