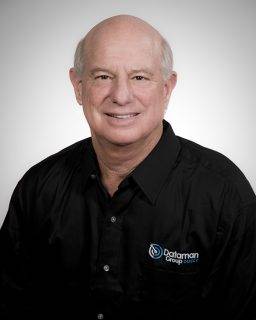 Ed Filhaber serves as Executive Vice-President of Dataman Group.
He graduated from Syracuse University in 1971 with a BA in Psychology.
He has always been Sales & Marketing oriented. In 1978, Ed founded Filhaber News Sales, The company was a telemarketing service bureau specializing in subscription sales for various daily newspapers. Ed was instrumental in building up the circulation for several daily newspapers. This includes both the Miami Herald and Sun-Sentinel.
Ed met Dale in 1979 and they were married in 1980. Together, they founded Dataman Group in 1981.
An accomplished athlete
Ed is well-known through the South Florida community as the "Commissioner".
Everyone knows Ed as an accomplished athlete who participates in many community sports leagues. Additionally, he has coached many youth teams throughout the community.
Ed has always encouraged the local youth to get involved in athletics. He strongly believes that it is the responsibility of the business community to help provide opportunities for kids to get involved in productive activities.
Because of this philosophy, Dataman Group has sponsored many local and regional teams for both youth and adults. Ed has also been instrumental in the leadership of several leagues in the community.
Ed is the consummate "sport-aholic". He has attended Met Camp and Tennis Camp. And, he currently has season's tickets to all four South Florida teams. This includes the Marlins, Miami Heat, Florida Panther's and Miami Dolphins. As a result, we have a saying here at Dataman Group – you can never have enough tickets!
Due to all of these reasons, Ed is always someone you want on your team.
New Passion – Golf
Golf has become a new passion for Ed. Consequently, he practices several times a week and plays often.
He is the Captain of the Dataman Group Golf Team for different charity events. One of the top golf tournaments is with the Levis JCC in Boca Raton, FL.  Last year, the Dataman Group Golf team came in first place in the mixed male/female division.
Hence, the new Dataman Group golf shirts for our trade shows!