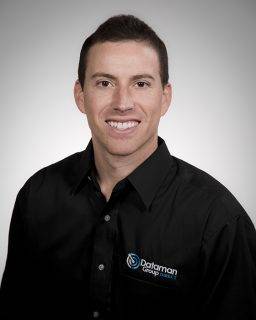 Scott Filhaber is the VP of Marketing and Sales for the Dataman Group Team.
A graduate of University of Florida, with a BS in Finance, Scott joined the Dataman Group team in June, 2010.
He has a strong background in Advertising Sales, completing internships with University Directories in Gainesville and Corporate Image in New York. In the past year, he has also taken responsibility for Dataman Group's social media program.
Scott is currently in the prestigious 2019 Greater Boca Raton Chamber of Commerce Leadership Boca program. This high-level program provides an overview to the business, industry and operations of Boca Raton. This program is designed to educate civic-minded individuals in the greater Boca Raton area with regard to issues and concerns facing our community through the ten-session program.
Scott also recently completed the 16 week Web Developer Course from the Palm Beach Code Academy. The curriculum included Front-End Design (HTML, CSS, Javascript & jQuery), Back-End Programming (PHP), and Database Management (MySQL). He will use this knowledge to help develop additional lead generation services for Dataman Group and for his clients.
Scott is Past-President of The Florida Direct Marketing Association where he was responsible for the planning and organization of the Association. He continues to be involved in a variety of business networking groups.
An avid sports enthusiast, Scott roots for his favorite teams, the NY Yankees and Miami Heat.
In addition to his skill at designing the perfect lists for our clients, Scott is great with all forms of new technology.He is customer-service oriented and all of our Dataman Group Direct who have already worked with him think he's the greatest!
By the way, when you call the Dataman Group office and hear barking in the background, you can be assured that Scott's dog, Data Dez, is as busy in the office as Scott is!