Dataman Group's New Homeowner Lists for insurance agents gives them the edge over their competition.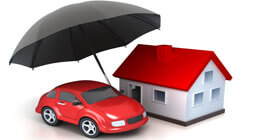 There are so many products an insurance agent can market to New Homeowners:
New Homeowner lists are one of the top lead generators for Insurance agents and success depends on the particular product and pitch.
If you click on the insurance types listed above, you will reach a page with tips and best practices.
Insurance agents should maximize what they are spending on their New Homeowner list. Even if it $50.00 per month, agents should work that list and market multiple products.
Example – many New Homeowners probably have no idea why they should consider a personal umbrella policy. Many new homeowners don't even know that they absolutely need life insurance to protect their families in the event of the worst-case scenario.
Market to these New Homeowners more than once. Let them know about the different products you offer. This is the best way to increase brand awareness of your agency and the services you provide. Even if they don't need your services right now, when the time comes,you want your agency front and foremost in your prospect's minds!